WHAT IS LOG GRAPHIC RECORDING WORKSHOP
LOG is a methodology: Listening-Organising-Graphic.
The LOG pedagogy consists of:
Developing specific listening skill
Learning to select and deselect information
Finding conversation patterns and organising a scribe in its logical layout, with the help of graphic elements and colours
Learning the difference between a writing as text and writing as graphic form; and last but not least,
Learning to draw and raise confidence in drawing skill.
IS THIS TRAINING FOR YOU?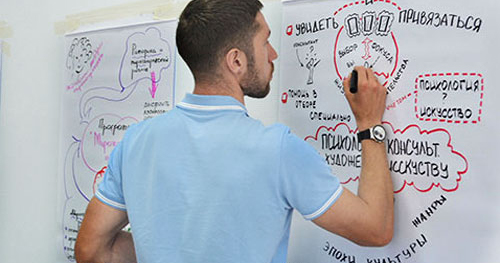 You are facilitators or business coach,
and you need an innovative change from your conventional way of working by adding graphic recording skills to your tool kit, and grow your capacity to lead effective facilitation processes.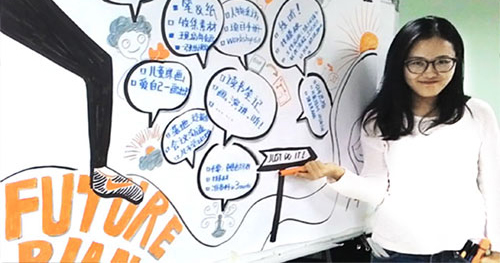 You wish to become a scriber?
Our LOG will guide you with the step-by-step methodology and offer you real life working situation experience.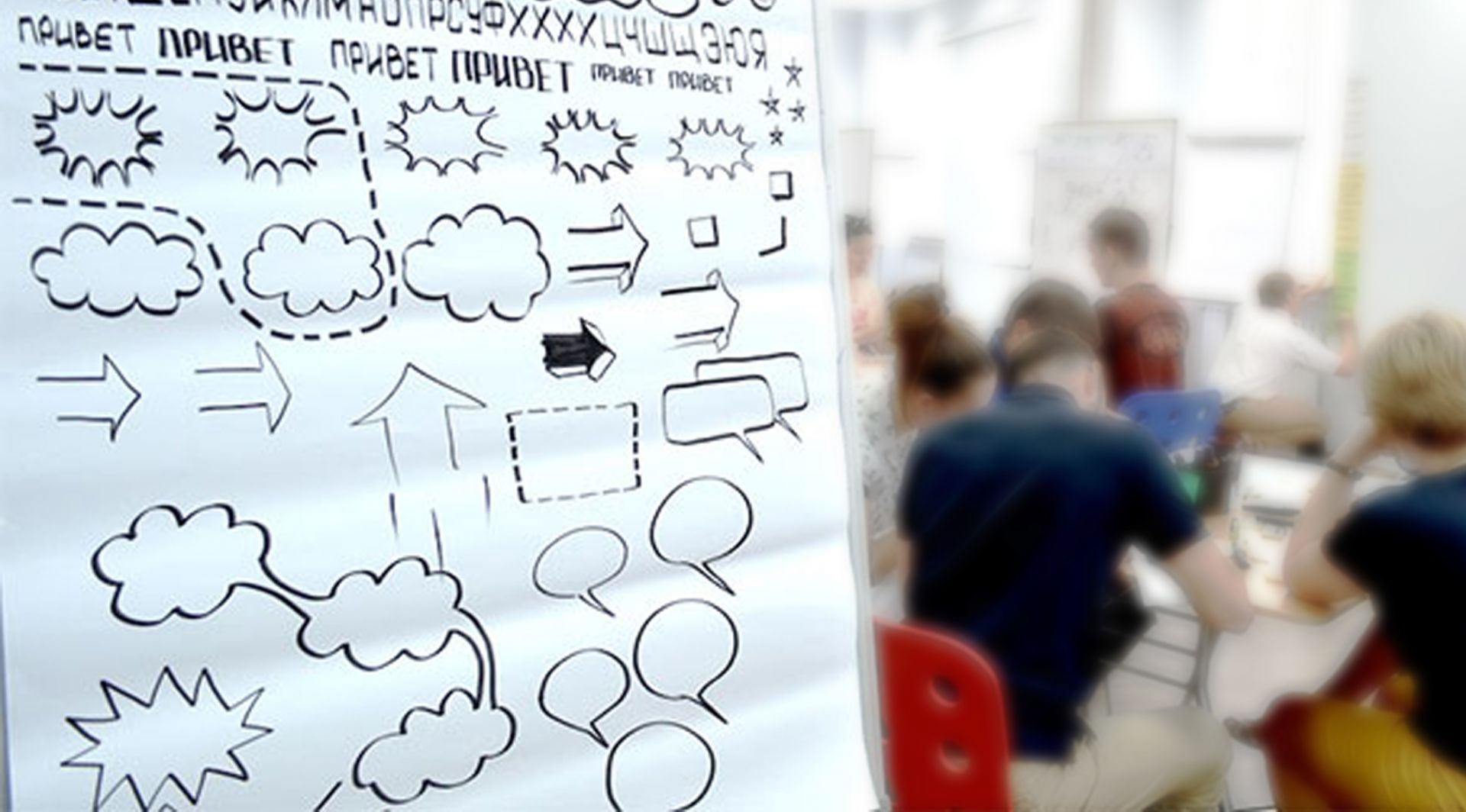 You can't draw?
This training will change your mind on the definition of a good visual work, without needing to have an advance drawing skill, you will learn to simply use effective graphic elements, as well as simple drawing to create a great visual.
OUR PAST & COMING TRAINING
23-24 September 2017, up coming LOG workshop in Hong Kong read more
What can you expect?
Listening skills, that enable you to listen & draw at the same time
Synthesizing skills, to select and prioritize information
How to define the conversation pattern, and put your visual in a logical layout
How to use simple graphic elements, to help arrange & structure your contents
Drawing tips in making concept/metaphor visual
Handwriting, turn your usual hand writing to a nice typography writing
How to build your visual library and your confidence in drawing
By the end of the workshop, you shall be able to accomplish a real time live capturing of a speech into an engaging visual map, in big format, A1/A0
Workshop content
70% practical (with real life working situation exercises)
30% theory (with real life case studies)
Individual feedback session
One-to-one coaching
Group & peer to peer sharing
"My favourite part of the workshop is the conceptual drawing, it have became easier for me now."
– Igor Aleksandras
"I have learnt how to create hierarchy for my scribe, now I feel more in control about the use of space of my scribe."
– Victoria Bekhterena
"I learnt that a good scribe does not necessary need to have drawing on it. Listening part have became easier for me after the workshop."
– Sasha Dudorov
"I have learnt about how to structure my scribe, to find the logic of layout for the scribe creation. Structuring information & draw it have became easier for me."
– Liliya Savych
"The best part of the workshop for me is to practice scribing without stress. I learnt to listen attentively while scribing & believe in myself. I feel easier in visualising, and have a more legible handwriting."
– Chistyakova Ekaterina
"I understood now that the main skill of graphic facilitation is not about drawing but listening, I see the whole process of graphic facilitation and have learnt the methods and ideas of doing it."
– Svetlana Alterman
"The principles of arranging informations is the most valuable thing I learnt from this workshop. I feel easier now to connect symbols and text."
– Alew Zuev
"The most valuable learning for me is to know that a scribe can be beautiful without drawing. I have growth in the skill of capturing contents."
– Helen Rychagova
"My most valueble learning is the listening skill, structuring information and the "hunter" strategy. I feel more skilful in linking informations, creating hierarchy and work on the composition of my scribe by leaving space & work with the blank."
– Chueva Liliya
"I have learnt to organise space, creating simple images and the skill to listen & capture. Handwriting, highlight & capture words have became easier for me now."
– Liudmila Dudorova
– Head of International Association of Facilitators IAF Russia