Don't let poor presentation kill your great idea. Let us help you put your ideas in motion with animated drawing. Video will make your ideas interactive, fun and memorable.
Estee Lauder, CEO interview speech in animated visual
.
45 years Smecta new launch
DHL Expres. Take your business to the next level
Idea sharing presentation video: B.braun
Bbraun launching new procurement system event
Storytelling product video for: Smecta
Smecta launch in Hong Kong market – mum and child target:
Product launch – Smecta Cantonese version for Hong Kong market
FAQ on WHITEBOARD ANIMATION VIDEO
Q. What can we make into video?
We transform complex ideas or processes into mesmerizing animation, for your white paper presentation, processes, a story to tell, an idea to share, come explore the possibility!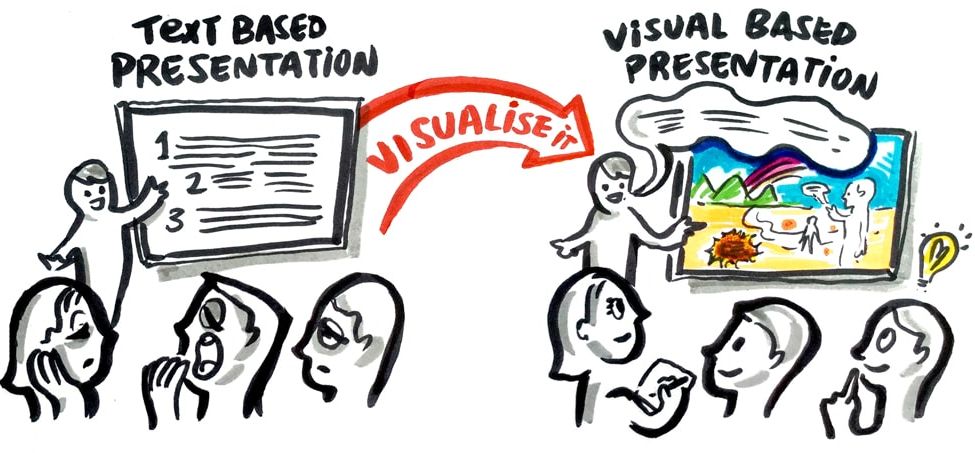 Q. I wish to do a whiteboard animation, how do I start?
We start with a phone call! We believe in co-design as a way to leverage your knowledge of your business, combining our experience in visualization and your knowledge of your company, to build a narrative, storyboard and the written text which is adaptable for the voice over. 

Q. The process?
To make a whiteboard animation video we need the 1. Script  > 2. Storyboard  >   3. VO recording and editing   >   4. Hand-drawn   >   5. post-production
1. Video script:
It is a chronological run-down of scenes, shots, action, and dialogue (voice-over) specifying who is saying and doing what.
Each minute of a video time consists of max. 140 words of dialogue (voice-over)
2. Storyboard:
We will send you a draft pencil sketch of our storyboard proposal the next day, you can request for 2 rounds of changes in this stage. Once a final storyboard sketch is approved, we will proceed with the final real drawing, any changes from this stage (even minor) will incur extra fees as it means to redo the whole procedure of production, so please be very certain when you approved on the storyboard sketches and to trust us to transform the rough sketch into some beautiful final visual.
3. VO recording:
We will provide you 2 to 3 voice talent (female/ male & voice style) and a music clip from our stock, once you have picked a choice and that talent is available.
We will book a studio (in KL) slot (usually below 3 hours) for the script recording, it is optional but you can join the recording session and give comment to fine tune the style, but not to change the script, any change of script will incur extra fees in VO recording.
4. Hand-drawn visual
Once the VO clip is ready, only we can proceed with the hand drawing as we need it to synchronize with the VO.
Q. How long time do you need to produce a video?
To do a 2 minutes video, from the stage that we have a right written script, it will take roughly 15 days for us to create the storyboard, draw the visual, record the VO and do the post-production (animate + synchronize VO)

Q. What languages can you work in?
We can work in English, Chinese, French, and Malay.
Q. How much do I pay for this service?
WB animation rate is mainly base on the duration of the video.
Also according to the materials provided by you, whether if you need us to assist you from start; or you already have the storyboard drawn or script was written, with all this info. we will be able to quote you a precise rate or estimate the time we need to accomplish a job. Please contact us for quotation.